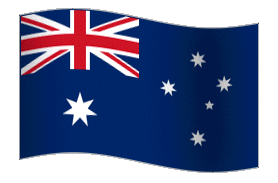 North Pole Shoppe
welcomes
Tear-Aid Australia
The indispensable pressure sensitive adhesive
Tear-Aid is a safe, non toxic, transparent pressure sensitive adhesive that will fix rips, tears and holes on most surfaces and materials. Tear-Aid is extremely strong and very flexible.
Tear-Aid is not a temporary repair solution, Tear-Aid is a permanent repair solution that can save money on expensive replacements.
Don't replace! Repair that tear with Tear-Aid!
Simply the best permanent repair solution
PERMANENTLY REPAIRS RIPS, TEARS & HOLES ON MOST LIGHTWEIGHT & HEAVYWEIGHT MATERIALS
IMMEDIATELY!
Tear-Aid repairs damage to the following materials: Aertex, Aluminium, Angora, Aramid, Bamboo, Burlap, Calico, Canvas, Chiffon, Clarino, Coolmax® Mesh, Cordura, Corduroy, Cotton, Dacron, Damask, Denim, Dynax Mesh, DuPont™ Kevlar®, Exkin® Air, Faux Fur, Fibreglass, Flannel, Fleece, Foil, Gabardine, Georgette, Gore-Tex, Glass, Hydratex®, Hypalon, Jersey, Karvin Cowhide (PU Coated), Lace, Lamé, Leather, Leatherette, Linen, Lycra, Monofilm, Mylar, Neoprene, Net, Nylon, Peau de Soie, Polyamide (strong & durable), Polyester (lightweight & economical), PVC, Rayon, Satin, Silk, Spandex, Stainless Steel, Suede, Tapestry, Velour, Velvet, Voile, Vinyl, Wool, Zephyr, Zylon. Tear-Aid is available in Type A and Type B. Both types have the same unique qualities.
Tear-Aid, Type A (Gold) & Type B (Silver)

Immediate adhesive strength

100% adhesive strength after 1 hour


Tear-Aid, Type B (specifically for Vinyl/PVC)

Immediate adhesive strength

100% adhesive strength after 24 hours


Tear-Aid, a show of strength!

Durable, flexible, airtight, watertight

The exceptionally strong repair tape!