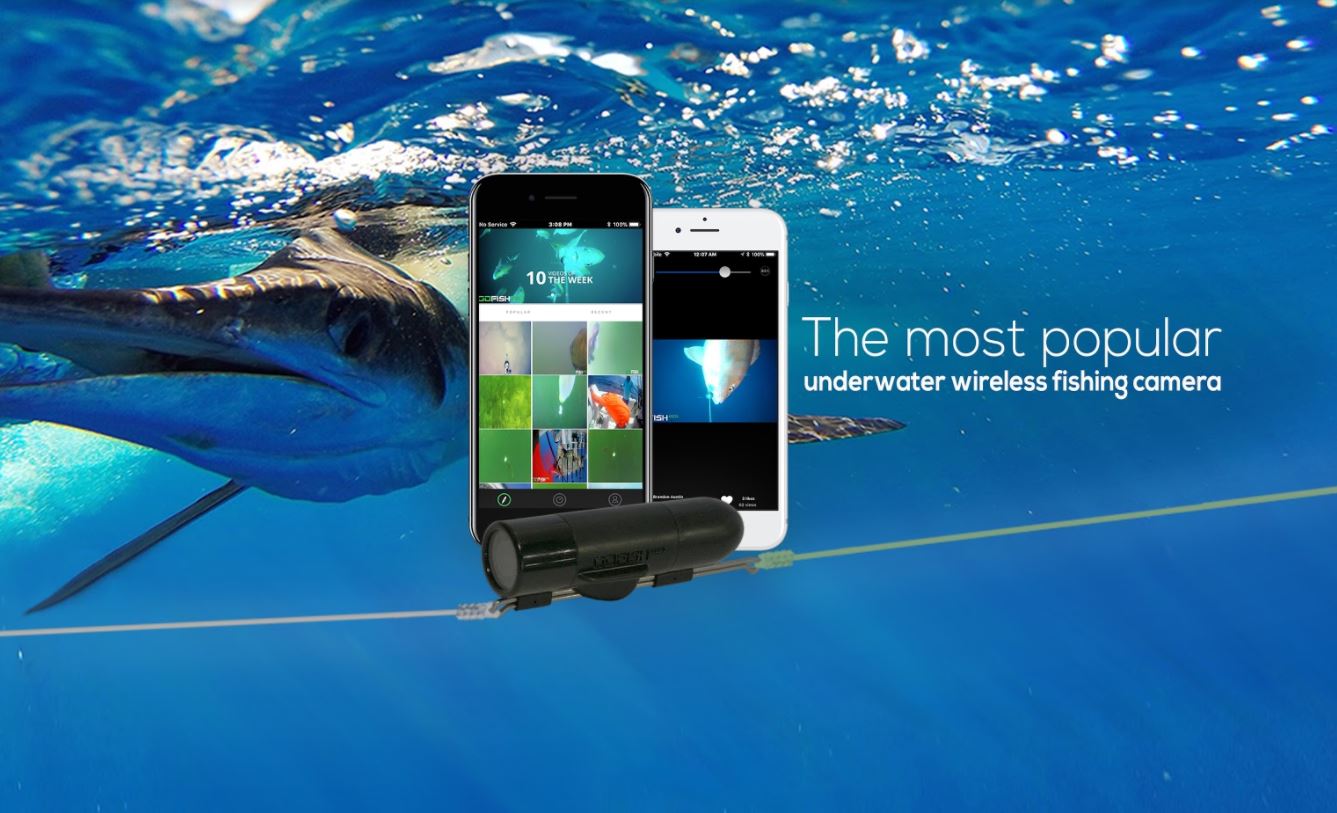 GoFish Cam is a wireless underwater camera that sits on your fishing line and works with a mobile app.
Anglers can capture action-packed footage, gain insight into the underwater fishing experience,
and review and edit awesome video content that can be shared on social media.
How it Works
1. Attach to line. Simply connect the GoFish Cam to your fishing line.
2. Fish normally. GoFish Cam works perfectly for all the fishing styles.
3. Record. GoFish Cam captures all the underwater action.
4. Review & Share. With the app, review & share the experience once reeled in.
Made For All Fishing Styles
Use your GoFish Cam in both freshwater and saltwater environments,
and capture underwater video when casting, trolling, bottom fishing, and float fishing.